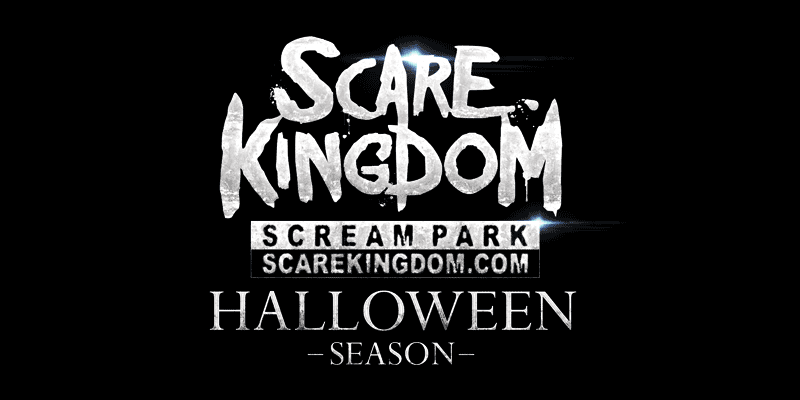 Horror Hunter Rating
Comments Rating
( reviews)
Scare Kingdom Scream Park, in Lancashire, UK, is the UK's top rated Halloween attraction, offering guests the ultimate Halloween experience combining live scareactors, special effects and heart-pumping thrills, across all-new scare attractions and experiences!
Scare Kingdoms annual Halloween season scream park events boasts itself as the highest rated scream park in the UK, and year after year seems so maintain that reputation well.
Guests to this spooky attraction will find themselves being taken through a multitude of short, live action experiences in the heart of Lancashire.
When you're not clawing your way through a horror maze or haunted house, there is a full fleet of street performers displaying all the Halloween seasons tried and trusted favorite characters from horrible clowns to shambling zombies.
Scare kingdom is especially notable however because of the way in which it manages to be very funny with tongue in cheek horror humor, without letting that take away from some very high quality scares.
As usual with scream parks, the scares are all but ruined if you're a returning guest. Not only that, but due to the sheer numbers of people going through the scares every day, they can feel a little repetitive and generic, but what they occasional lack in imagination they make up for in quantity, you wont ever find yourself wanting for things to do in scare kingdom, particularly if it's your first visit.
Year after year scare kingdom is coming up with new improvements to their Halloween event, and they've had plenty of practice making them one of the best scare parks we've encountered so far.
So, if you're after a funny, scary night out this Halloween, we recommend this as your chosen scare park visit, but if you're after true fear, try a more personal experience as offered year round by zombie experiences UK wide.