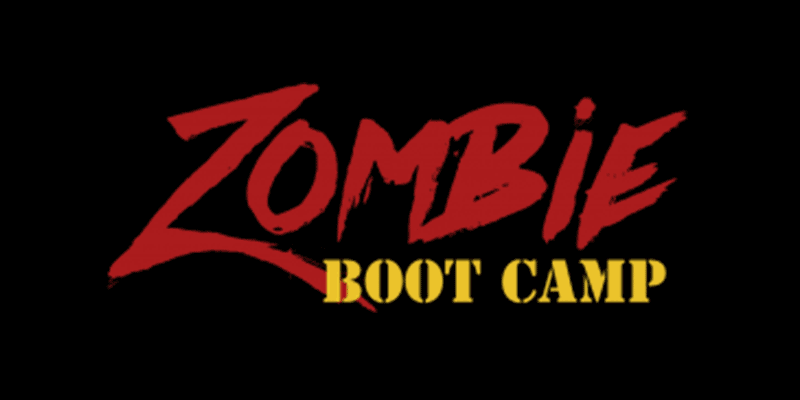 Horror Hunter Rating
Comments Rating
( reviews)
Your mission is to search out the military medical staff and eliminate the zombies. The site you will searching is a 30,000-square foot, it is laid out over 2 floors interlinked with corridors. The layout simulates an emergency Army Medical Corps storage facility. The facility is stacked with crates of antidotes, loose this resource to the infected and we are in big trouble. The storage facility is complicated, full of twists and turns to keep you on your toes.
Zombie Boot Camp sees your group undergo training including the use of riot shields, blank rifles and military issue armour. You'll run drills, do military style exercises and the move into scenario style games including rescuing VIP's and searching for key equipment.
The situation is certainly immersive, however so much time is spent in the training grounds that the actual zombie interactive part of the day seems like an afterthought. The day spends the majority of its time feeling like a military simulator rather than a zombie run.
However when the zombies are involved there is no confusing them for harmless extras. the zombies will go all out in order to take you down so you find yourself having to hit just as hard back, giving the experience a more realistic zombie combat style. This of course is not for the feint of heart, or anyone with any sort of physical limitation or problem with having violent physical contact with strangers dressed as dead people.
Based in sunny Droitwich, the event can be a little confusing to get to but directions are available on their website.
The event can cost you between £79 – £120 depending on what time and day you go, and for your money you'll get up to 4 hours of training, drilling and zombie fighting.
A good one for those looking for complete immersion mixed with military tactic training, but if you're looking for a scare fest of zombie shooting action then other experiences can offer a more rewarding experience.